Quick Lending Launches New Informative Website for Hard Money Lenders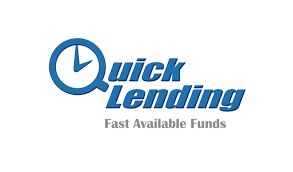 The new site boasts an intuitive interface for users.
Quick Lending is pleased to announce it has launched its brand-new and informative website for hard money lenders.
Quick Lending is a client-focused boutique hard money private lender that caters to the financial needs of its customers. The company prides itself on the ability to make quick and seamlessly executed decisions for borrowers while developing strong relationships with its preferred vendors. At its core, Quick Lending supports borrowers in funding fix and flip, ground-up construction, commercial, and transactional deals.
In the company's latest news, Quick Lending has launched its attractive and informative new website. The website features all of the pertinent information borrowers and hard money lenders need when choosing to work with the company in a bright and easy-to-navigate platform.
"When developing our site, we knew it had to be chock-full of critical information about lending, the application process, and our services, just to name a few," says Chuck Frierson, founder of Quick Lending. "We also wanted to ensure the site was easy-to-navigate, seamless, and intuitive, too. For example, our contact info and hours are directly at the top of our home page, meaning clients and lenders can easily find this information. We also integrated a chat feature to support clients in obtaining the services they need."
Quick Lending is located in Houston, Texas at 7715 Park Pl Blvd and offers the following hard money loans:
Bridge loans
Transactional loans
Rental loans
Commercial loans
Owner financed loans
For more information about Quick Lending and to view its new website, please visit https://quicklending.com.
About Quick Lending
Quick Lending is a Houston area hard money lender focused on helping clients to close their loans quickly and smoothly. The talented and diverse team guides consumers through the loan process to ensure they are always up-to-date and informed about their loan.
Media Contact
Company Name: Quick Lending
Contact Person: Chuck Frierson
Email: Send Email
Phone: 346-200-1232
Country: United States
Website: https://quicklending.com