Retirees Looking to Find New Income Opportunities As Expensive Holiday Season Approaches
Retirees Are Trying to Find Ways to Increase Their Revenues as They Look to Boost Their Present Income Ahead of the Holiday Season.
As the holiday season approaches, many of us are starting to look at our budgets. We all love to be generous when giving but sometimes our bank accounts restrict us. This can especially be true for retirees.
Figures released by the Australian Bureau of Statistics, for its latest two-yearly Retirement and Retirement Intentions report, reveal some interesting facts. Most Australians entering retirement are doing so unexpectedly years before they had planned. Most aim to retire at 65.5 years but in reality the average retirement age is 55.4 years. In addition, only 46% retired because they had reached retirement age or were eligible for superannuation. Due to this unexpected early retirement, many find their financial plans for their later years need to be restructured.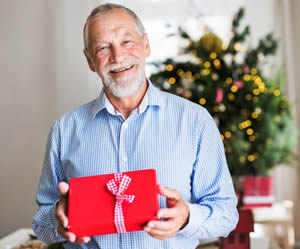 While not all retirees are grandparents, most have children in their lives they will by planning to buy presents for in the near future. The pandemic has restricted visiting and many are planning on splashing out on retirement gifts to offset the miserable past year. Experts are estimating that the average spend on a child will be around $200 in Australia this year. When you factor in that they will usually be buying for more than one child it is easy to see how costs can mount up.
"It's important to challenge the stereotypical view of retirees," says Magdalena Kusyk of 4Retirees. "They are not retiring from life, they are still vibrant, talented, experienced and enthusiastic people with a lot to offer to their communities." In Australia alone there were nearly 4 million retirees at the beginning of 2020, with another half a million planning on retiring in the next 5 years. This appreciation of the value of retirees led Magdalena to setup 4Retirees to help them reinvent their retirement and find a new purpose.
One of the areas 4Retirees' contemporary community has focussed on is to promote retirees inclusion in the changing digital, social and economic world. Being confident on the Internet is not only a valuable skill but can also help save retirees money. Shopping online can be a good way to save money. Not only does it mean they can take advantage of sales events like Black Friday and Cyber Monday in late November but it is also easier to compare prices and stick to a budget when shopping. Economic experts suggest "creating a list to stop impulse buying and additional unneeded purchases. It is key to budget, track and prepare when shopping to avoid overspending." This is something that is much easier to do when surfing at home than when tired and stressed in a busy shop.
Retirees are often surprised to find that they have skills and assets that are considered valuable and can bring in money. "Our community loves to mentor and coach each other," says Magdalena,"not just to get a little extra income but also to advise on new hobbies and interesting courses." Often hobbies, for example gardening and knitting, can earn money either by selling the results or by sharing your expertise to train others. There are also initiatives where you can rent out things like tools or your driveway.
"While not having to economise too much benefits retirees," Magdalena said, "what they also find is that these income boosters also give them a purpose. This improves their well-being and mental health." While it may be an expensive few months ahead, retirees can be confident that there are ways available to earn some extra income so they can happily join in the festive cheer.
Media Contact
Company Name: 4Retirees
Contact Person: Magdalena Kusyk
Email: Send Email
Phone: +61 424 343 411
Address:Level 2 11 York St
City: Sidney
State: New South Wales
Country: Australia
Website: https://4retirees.com