Votetopbest.com is a new player in the US market. Author's product reviews and user ratings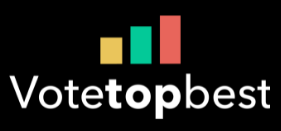 In the near future, the votetopbest.com portal enters the market of the USA and more than 5 other countries with a unique proposal for users in these countries. Every user will be able to choose a product of various product categories based on our specialists' expert reviews.
Even at the early stage, we have already prepared more than 200 author's videos about the most in-demand products, such as:
Аt the earliest possible date, the "User Voting" functionality will be implemented. It will allow people to vote for the product they like. Based on it, "Popular Ratings" will be compiled.
The VoteTopBest.com team specializes in publishing up-to-date, unbiased ratings of top products on popular online marketplaces. Open voting on the site helps users to find out what others think about the devices and technologies presented in the reviews. The main goal of the project is to help visitors to the site and YouTube channel to save time that has to be spent on choosing the right product.
In today's oversaturated marketplace, many buyers find it difficult to choose the best option for themselves. Visitors to VoteTopBest.com receive systematized, provided in a convenient format, important information on the desired product. The main differences, technical characteristics, honest advantages and disadvantages – all this has already been analyzed by experienced technical experts of the portal.
Now there is no need to look through dozens of reviews, learn technical details, read reviews, going to buy some product. It's enough to visit VoteTopBest.com and look thru rating of items you are interested in. Each review is supplemented by product voting, where everyone can choose their favorites. And that, too, helps others in their choices.
Planning a purchase is an important moment for every customer. When it comes to choosing a product, VoteTopBest.com is here to help.
About Us:
VoteTopBest.com helps users around the world quickly and conveniently select the best products to buy.
The portal was created to help potential buyers get expert information on saleable items in a user-friendly, condensed format.
Media Contact
Company Name: Votetopbest
Contact Person: William Parker
Email: Send Email
Phone: +16505867921
Country: United States
Website: http://votetopbest.com/