Sam Enrico Williams Of The Cryptocurrency Twins Launches Crypt2
Blockchain expert, Sam Enrico Williams, announces the creation of Crypt2, a new NFT project that integrates fashion and physical assets into the digital world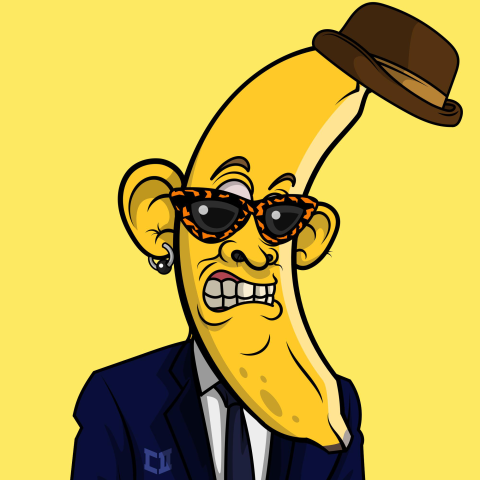 It is looking like unprecedented times in the digital assets space as Sam Enrico Williams is moving head-on into NFTs with the Zloadr platform with the creation of the Crypt2. The recently launched NFT collection is one of the several works from one of the popular Cryptocurrency Twins, who have challenged the status quo with the creation of a plethora of blockchain-powered solutions.
A recent report published by Investor Place revealed that the global NFT market did about $338 million in transaction volume in 2020, a feat that remains unrivalled in recent times, especially in the crypto space. The numbers coming out of the NFT market and projections by experts show the huge prospects of the concept. However, many of the available NFT projects are rather generic and do not particularly stand out, which is where Sam Enrico Williams is looking to make a difference with Crypt2.
Sam Enrico Williams has built a reputation as one of the hugely successful duo of the Cryptocurrency Twins. The blockchain enthusiast practically rose from grass to grace, defying his humble beginning with support from his twin brother, Steve Nico, and family to create disruptive cryptocurrency projects, including the Zloadr platform.
The UK-based blockchain expert is also the creator of DocTailor, a platform designed as an escrow service for legal professionals to provide users with automated solutions to facilitate, verify, or enforce the negotiation or performance of a contract or agreement. The DocTailor platform initially launched with 500 million DOCT's, subsequently burning all 500 million and becoming the primary payment method in the Zloadr's directory division.
In addition to being the brain behind several crypto projects, such as DocTailor, Zloadr, and the recent Crypt2, Sam is also a partner at Knight Capital, a private equity and asset management firm that focuses on building commercially viable solutions, services, and products. There are also plans to launch a cryptocurrency twins NFT in the coming months, as Sam continues to push boundaries in the NFT space.
For more information about Crypt2, which will be available for purchase on the Zloadr platform, visit - https://crypt2.co.uk/. Crypt2 can also be found across social media, including Twitter and Instagram.
Media Contact
Company Name: Crypt2
Email: Send Email
Country: United Kingdom
Website: https://Crypt2.co.Uk