Asset Management Fund Kinross Enters the Metaverse with $3 Million Investment in 'Microverse'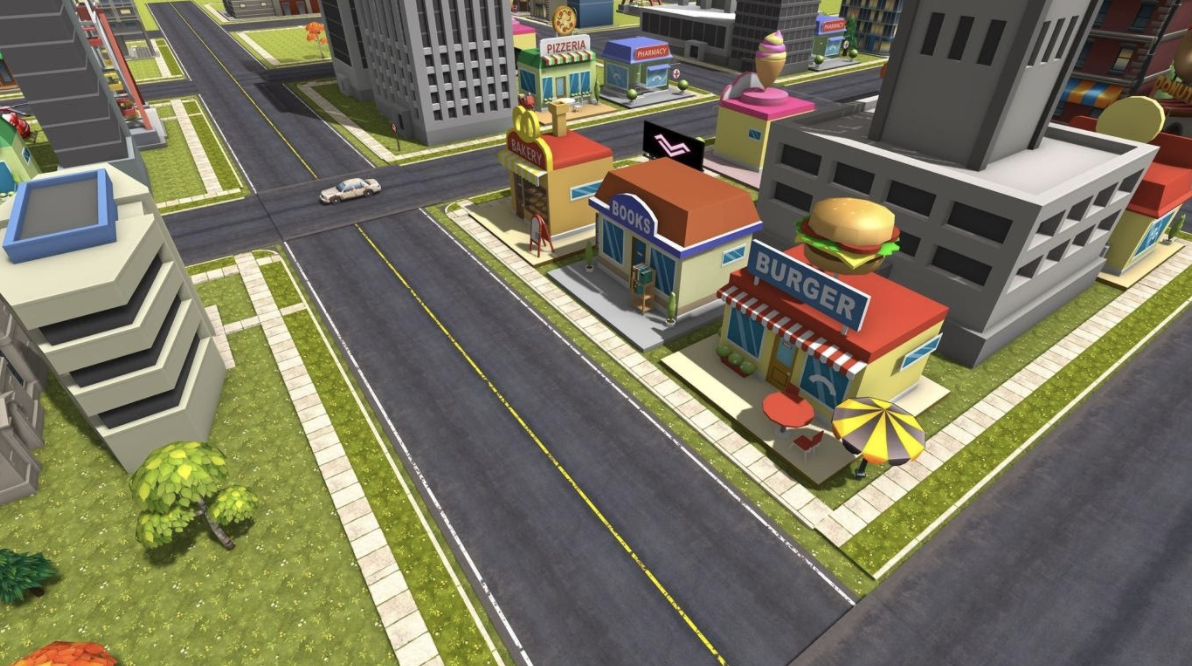 Blockchain-based decentralized world-building platform Microverse has just raised another $3 million from Kinross through its Series A funding. The platform allows users to participate in the development of a virtual world driven by non-fungible tokens (NFT), where they can use assets purchased in the NFT marketplace of Micro NFT to create their own unique experiences in the world. While Kinross has invested more than $500 million to date across all facets of the blockchain and cryptocurrency market, their investment in Microverse marks their first venture into the metaverse sector.
The metaverse space has gained widespread attention and investments over the past few weeks, and much of it has been attributed to Facebook's decision to rebrand their company's name to 'Meta', and to become a metaverse-focused company. This was a decision that proved to be beneficial for several metaverse tokens, including MANA, Decentraland's native token, and SAND, the native token of The Sandbox. These tokens rallied to new all-time highs, while some have also managed to raise millions from investors to accelerate their development plans.
Microverse aims to raise $100 million from investment funds and venture capitalists through its Series A funding to embark on a 2-year development plan to expand its current ecosystem. Besides the aforementioned NFT trading platform Micro NFT, there are also plans to create a virtual social media and news aggregator platform Micro Club, along with a mining initiative known as Micro Mining, which aims to offer various liquidity mining options to different groups of users through its fair mining mechanisms. Other notable backers that have participated in Microverse's Series A funding round include Garuda Fund, Bee Cloud, and AMS Globe.
The Microverse World, which is a virtual world built by the Microverse, will be a virtual space formed by a limited number of 13,810 pieces of virtual land. A large portion of these lands will be sold at a fixed rate to community users, who can then develop virtual environments of varying themes on their own land. Every piece of land can be used to generate extra income or can be freely used or traded for real monetary gains. The platform aims to have 500,000 unique users by the end of the 1st quarter in 2022.
Microverse CEO Ryan has stated that the metaverse sector has experienced remarkable growth this year, and Microverse is eager to distinguish itself from its competitors through a series of new programs and extensive marketing efforts. The latest investment will help the firm expand the platform and widen its ecosystem, where there are plans in the future to focus on fashion, architecture, and even virtual concerts. The platform will also work closely with celebrities and influencers to increase the awareness of blockchain and VR technology.
About Kinross
Kinross is an asset management fund that provides investors with the full spectrum of exposure to the blockchain space, ranging from illiquid venture capital assets (including early-stage tokens and multi-stage venture capital equity) to more liquid assets like Bitcoin and other cryptocurrencies. Kinross manages $500 million in blockchain-related assets, and funds are available to accredited investors, with minimums of $100,000 or more.
About Microverse
Microverse is a decentralized world-building platform that allows people to build, play and engage in a vast world with endless opportunities to create captivating experiences. The project aims to combine the characteristics of immutability, scarcity and liquidity of NFTs to contribute to the development of a brand-new metaverse, where users can purchase and collect exclusive NFTs not found anywhere else, to be used within the platform for gaming, trading, and more.
Microverse:
Twitter: https://twitter.com/Microverse_
Telegram: https://t.me/microverse_official
Media Contact
Company Name: Microverse
Contact Person: Media Relations
Email: Send Email
City: London
Country: United Kingdom
Website: https://www.microverse.global/