Funnyzzle Animal Augmented Reality-Based Game Helps Kids Learn Faster in a Fun Way
Sep 16, 2021 – Grinrise has gladly announced the launch of their educational kit, Funnyzzle, on Amazon. Funnyzzle is an animal Augmented Reality (AR)-based App comprising interactive 4D and words flashcards that helps kids learn in a fun way.
The introduction of technology in the home environment and schools has opened a huge window of opportunity in the way children learn. Devices such as tablets and other technologies have proven to be effective tools in kids' learning, especially when they are interactive and relevant to the learning experience.
That is why Grinrise has launched an innovative STEM toy called Funnyzzle to improve the learning experience for children. Funnyzzle is an AR-based game that helps children learn in a fun and exciting way.
How does it work? Kids can combine the word cards in this game to create the sentences they want and watch the animations come to life on a screen! By playing this game regularly, kids will be able to improve their spelling and vocabulary, sentence composition, and creativity. The learning kit makes it easier for children to learn and use words.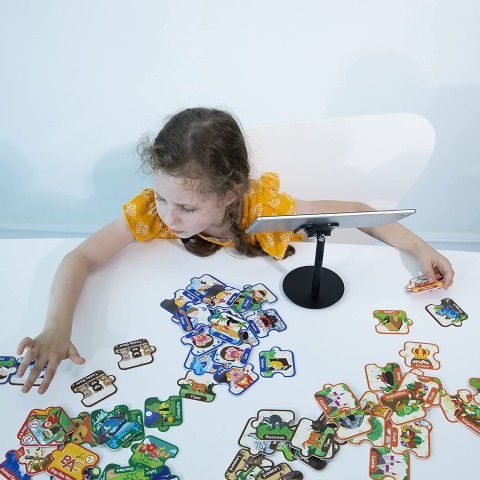 This educational toy is a great material for children homeschooling. It is recommended for children from ages 4 to 8. The learning kit comes with 64 Funnyzzle Words Flash Cards, an instruction manual, a story guide book, and a free downloadable iOS and Android Funnyzzle app – without in-app purchases to avoid any interruptions to the kids learning experience.
Funnyzzle is compatible with iPad and most Samsung tablets. The app can be download from the App Store or Google Play Store for both iOS and Android devices. However, the kit does not include an iPad and tablets.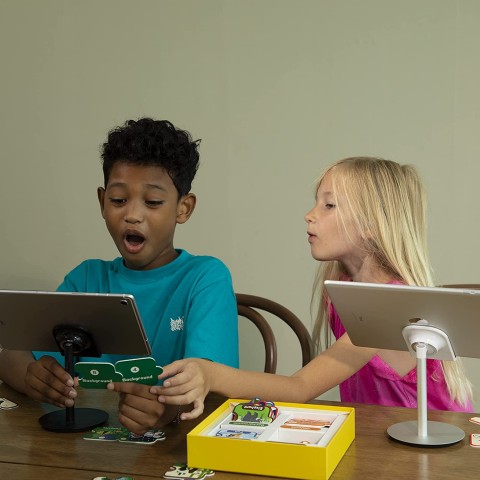 It is has been proven that technology also motivates children to learn. It makes them look forward to spending time on their devices to explore and learn new things via videos, apps, and games. With the Funnyzzle learning kit, children can learn and have fun at the same time via games on an iPad or tablet, keeping them engaged with the materials.
There's no better way to help children learn spelling and vocabulary than introducing them to Funnyzzle. They will have a wonderful time playing and learning with the game.
Funnyzzle is currently available for purchase on the Amazon marketplace. For more information about Funnyzzle, check out the Amazon product page: https://www.amazon.com/dp/B097SXJGKT/
Media Contact
Company Name: Grinrise
Contact Person: Andy Hong
Email: Send Email
Phone: +82 70-4038 9303
Country: South Korea
Website: www.amazon.com/dp/B097SXJGKT/