Museum Traveller – Unlimited Access to All Museums Around the World
Museum Traveller Launches on Kickstarter: A New Online Platform that Creates Virtual Museums, Science and Wildlife Centres, and Historical Sites in High-Quality Realistic Detail and Engaging Educational Videos from the Top Experts in the Fields.
Museum Traveller brings an experience of exploring museums, science and wildlife centers, and historical sites on one subscription-based online platform through a laptop or virtual reality headset anytime and from anywhere in the world. The team uses the best cameras on the market, artificial intelligence, and machine learning technologies to build 134 megapixels high-quality realistic virtual spaces that provide an immersive visitor's experience and a sense of actually being at those places. Virtual tours are completely accessible online anywhere.
Video Link: https://www.youtube.com/embed/ukcOuyf_BUI
"We want to create a platform for museum lovers around the world who want to enjoy knowledge and science and cultural experiences from wherever they are," said Alena Iskanderova, paleontologist, science communicator, and founder of the Museum Traveller. "Museum Traveller takes you to the most amazing museums and landmarks in the world."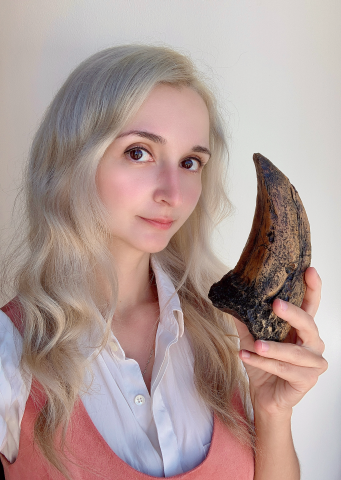 This innovative platform is the first of its kind and has the potential to make education and museum resources more accessible for people around the world.
"This is the future of museums", said Coyote Peterson, an adventurer, animal expert, author, Emmy Award-winning host on YouTube's "Brave Wilderness", and part of the Museum Traveller team. "I can clearly see how this platform and the experience, education and wonder it will bring people around the world is certain to advance everyone's ability to enjoy these fantastic institutions. If something like this existed when I was a kid, there is no question that I would have practically lived in these virtual museums… absorbing the world of dinosaurs!"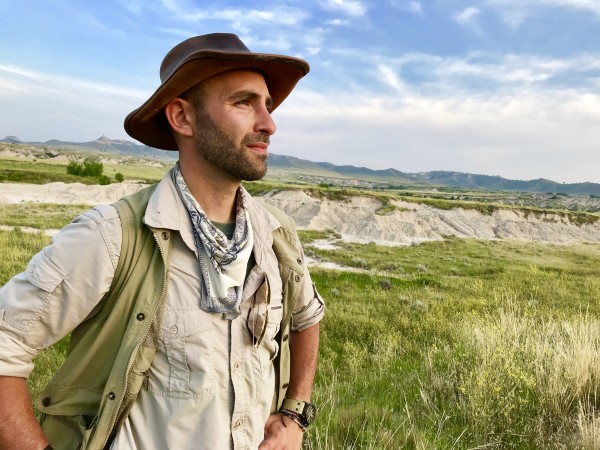 In addition, Museum Traveller partners with educators, curators, and museum directors around the world to create engaging videos that will be available on Museum Traveller, including behind-the-scenes footage and laboratory tours.
"We think that education should be available to everyone," said Alena. "With the Museum Traveller, you can explore museums and historical sites at your own pace and learn from the top experts in the field, participate in live events, enjoy quizzes and games."
"After years spent in education, I realized that we are not fulfilling our mission if knowledge is only available to those who can make it to a museum or other educational entity," said Matthew Mossbrucker, the Director and Curator at the Morrison Natural History Museum. "We spend so much time and effort on these amazing places, but only a small percentage of people can ever see them in person. That's why we partner with the Museum Traveller: to make our museum accessible to all who want it. Even though they may never step foot inside the building, our hope is that by visiting and engaging with the museum virtually or through videos and live events from our educators, visitors will learn about our exhibits and the history of Colorado and also have a renewed appreciation for all museums and their significance."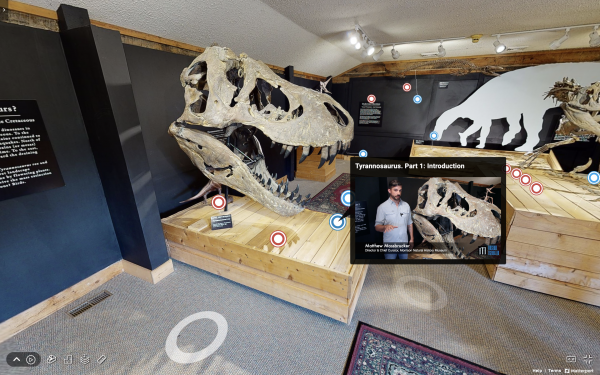 Museum Traveller is currently raising funds on Kickstarter in order to help fund their project, which they hope will bring memorable encounters with some of the greatest exhibits and discoveries into your living room or classroom.
Would you like to be the first to explore Museum Traveller? Be sure to check out the Kickstarter page for more information and take advantage of limited-time discounted prices and offers available through Kickstarter from September 14 – October 13.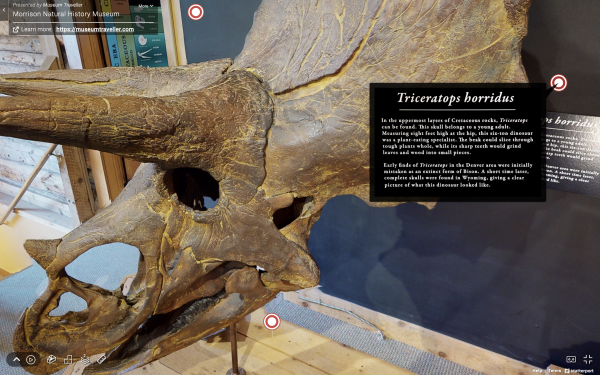 Media Contact
Company Name: Museum Traveller
Contact Person: Alena Iskanderova
Email: Send Email
Phone: +1 425-331-9031
Country: United States
Website: www.kickstarter.com/projects/museumtraveller/museum-traveller/