Thrive Technologies Innovative Cloud-Based Vendor Inventory Management Software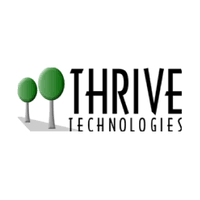 December 3, 2020 – Vendors who manage inventory can do so easily with the cloud-based software from Thrive Technologies. Inventory management is usually a gruesome job that consumes lots of time and resources, but the superior VMI software has been designed to make it effortless with features like demand forecasting, reports, forecasts, and alerts for inventory management.
As a powerful, cloud-based solution, the Innovative vendor managed inventory software helps vendors to carry out tasks based on their customer requests and also meet the strategic objectives that allow them to add value and differentiate their services from the competitors. The VMI software system does the job with perfection, allowing for inventory maintenance and service level requests.
With Thrive's VMI software system, vendors no longer have to spend loads of their valuable time and resources taking stock and keeping track of their products. The software has been particularly designed to help business owners save time and focus on more productive aspects of their businesses. There will also not be any need for manual calculations or tracking of quantities to ship out or replace, it is all handled by Thrive Technology's VMI software.
"Thrive's implementation consultants have been through dozens of successful Vendor Managed Inventory projects and can provide valuable best practices and expertise during your VMI project," says a spokesperson for Thrive Technologies.
Ecommerce entrepreneurs and businesses with inventories have lauded Thrive Technologies for its innovative VMI software system. It allows vendors to automate inventory management. For example, vendors can keep track of the number of items that go out daily to customers around particular locations. It also reveals stock status such as on hands, daily sales, or in-transits, data that is received from the customer via EDI documents. The data is used to generate forecasts and maintain optimal inventory orders, all managed by the vendor.
Vendors can manage their inventory with Thrive's web-based software program, and generate a collaborative forecasting goal with their customer. These can be automatically honored as well, such as the number of inventory turns or the desired service level. Clients can access their item forecasts and offer feedback to maximize forecast accuracy and avoid vendor overstocking. All detailed reports are available, including projected inventory balance, turns, and service levels, dollar amounts of maintained inventory for meeting contracted service levels and relevant alerts, etc.
About
Thrive Technologies develops and markets cloud-based demand forecasting and inventory replenishment software that increases profits for multi-location SKU intensive businesses in high service industries by maximizing their inventory performance. Thrive's software has won a variety of awards including Supply & Demand Chain Executive's "Pros to Know" and "Top 100 Supply Chain Projects", CIO Review's "20 Most Promising Supply Chain Solution Providers", and Supply Chain Brain's "Great Supply Chain Partners".
For more information, please visit: www.thrivetech.com
Media Contact
Company Name: Thrive Technologies, Inc
Contact Person: Rick Morris
Email: Send Email
Phone: 770-222-8599
Address:707 Whitlock Ave, Suite H13
City: Marietta
State: GA 30064
Country: United States
Website: https://www.thrivetech.com