Improve Customer Experience in Banking with AI, Says Deltec Bank – Bahamas
Artificial Intelligence has transformed the way finance interacts and serves customers in recent years and continues to today. Customers no longer want to make the effort in visiting banks for all their banking needs but would rather take advantage of technology that allows them to manage their banking needs online. Online banking allows customers to now manage their payments and general banking services through the palm of their hand on their smartphone.
The digital age and customer demand have meant banking institutions need to transform their operations to promote efficient customer service. Today, AI is being used in many banking services to make customers' lives easier. Globally, 73% of people from a data survey responded by using online banking once a month. Let's take a look at how artificial intelligence has transformed customer experience in Banking: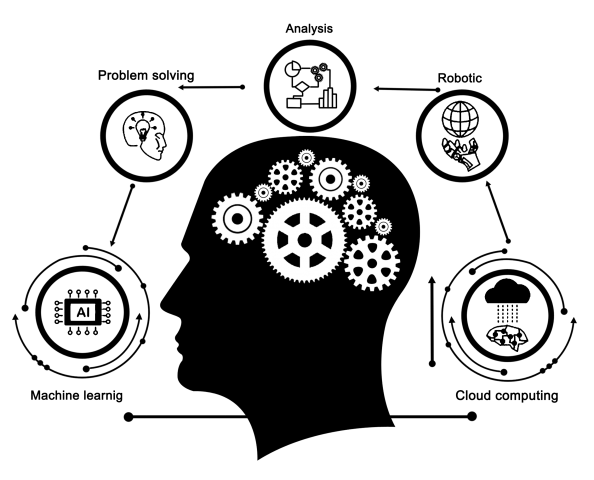 1. A Personalized Experience – According to Deltec Bank, Bahamas, "Banking can use AI to build a personalized experience for every customer depending on their behaviors and needs." AI can observe banking activities and offer services that resemble closely to their activity patterns. 40% of banking customers have switched institutions due to becoming appealed to personalization services. Customers want a simple service, and the more AI works for the customer to present services they expect, the better for the institution that delivers it.
2. Manage Administration Tasks – Customers can become frustrated with waiting times when they need assistance. AI is replacing human intervention with machine learning algorithms that will learn data sets to perform tasks through chatbots and virtual assistants. Chatbots and virtual assistants act as conversational interfaces. A chatbot needs to learn behaviors and patterns of banking services that every customer performs daily. As they learn these trends, chatbots will output the exact answers customers are looking for.
3. Fraud And Additional Security – AI is helping to keep customer experience and their money secure through fraud prevention capabilities and extra security of payment transactions. AI can monitor any deviations or abnormal transactions and interject by investigating the transaction before confirming. Whilst it doesn't specifically mean the transaction is fraudulent, it keeps payments secure where customers may be required to perform an extra action to confirm the payment as legitimate. In occasions where fraudulent activity is identified, accounts can be frozen or closed down immediately. Not all institutions perform this, but they're on their way to.
4. Prevention Of Fees And Charges – Banks can sometimes feel that customers need saving plans to avoid going into an overdraft. AI can mitigate this through predictive analytics to understand customer banking behaviors. Customers charges can be prevented by AI through automated text alerts, where a customer may be in danger of slipping into an overdraft can be notified of this whilst suggesting other banking products that they may benefit from. Metro Bank is already performing this through its in-house self-money management tool to track their money, manage unusual activity and regularly inform them of when payments are due.
In comparison to the 20th century, banking has transformed how it interacts with customers. Customers are now dependent on institutions to work for them to keep them satisfied. Banks that have not taken advantage of AI yet must do and must do now. With 15% of banking customers being mobile banking dependent, customers will look for quality yet simple banking experiences to connect to their banking services efficiently. AI delivers this with abundance.
To sum up, AI is now transforming how banking institutions interact with customers to deliver a streamlined, efficient banking and customer experience. Through personalized service, AI is now managing customer demand by making sure services are accessible at home through their mobile device instead of a branch visit. Customers now expect banking institutions to work for them, and AI goes a long way in delivering that through keeping bank accounts secure, analyzing activity by capturing fraud, keeping customers informed and responding efficiently and quickly to customer inquiries.
Disclaimer: The author of this text, Robin Trehan, has an Undergraduate degree in economics, Masters in international business and finance and MBA in electronic business. Trehan is Senior VP at Deltec International www.deltecbank.com. The views, thoughts, and opinions expressed in this text are solely the views of the author, and not necessarily reflecting the views of Deltec International Group, its subsidiaries and/or employees.
About Deltec Bank
Headquartered in The Bahamas, Deltec is an independent financial services group that delivers bespoke solutions to meet clients' unique needs. The Deltec group of companies includes Deltec Bank & Trust Limited, Deltec Fund Services Limited, and Deltec Investment Advisers Limited, Deltec Securities Ltd. and Long Cay Captive Management.
Media Contact
Company Name: Deltec International Group
Contact Person: Media Manager
Email: Send Email
Phone: 242 302 4100
Country: Bahamas
Website: https://www.deltecbank.com/