Connecting Farmers To The Market and Helping Them Avoid Business Disruption, Farm 2 Door Provides The Best Agro Product Trading Platform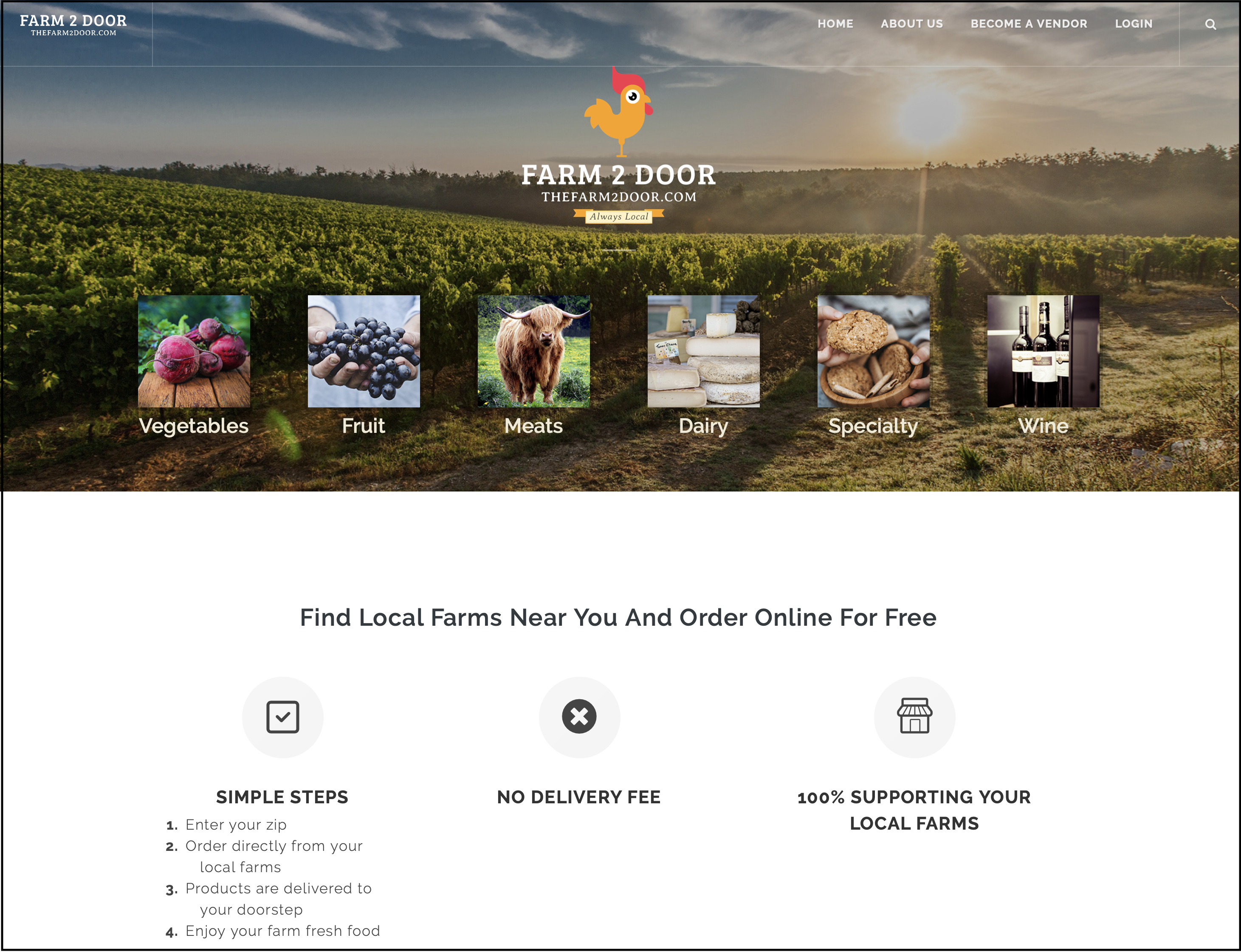 March 26, 2020 – Responding to the food security threat created by the present Covid-19 Pandemic, online marketplace for farmers, Farm 2 Door, proudly announces the launch of their services, helping farmers connect with buyers and deliver their farm products to the doorstep of every buyer. Farm 2 Door.com helps farmers avoid massive loss and business closure by providing them with the platform to connect, sell, and deliver without any extra cost.
Farm 2 Door covers all transaction and credit card related fees, as they strive to keep prices low for farmers so farmers can keep their prices low for buyers as well. Farmers promoting their products on Farm 2 Door can generate more sales as Farm 2 Door engages in marketing directly to the areas chosen by every farmer. Farm 2 Door helps farmers connect with new customers and earn more revenue in a time like this when farmers face disruption in their usual business flow.
"Our goal is to help farmers sell to their communities at virtually the same price at the farmers market or the grocery store. Farmers can sign up on our platform as a vendor with zero monthly or annual fees. We go the extra for our farmers by marketing their local areas, and we have seen how much impact this can have," says Seth Glenn.
He says further, "Farm 2 Door is the right partner for every farmer at this time beyond as we have built a system that makes business easy for our farmers and food delivery seamless for their buyers. Our customers can now support local farmers and vendors and grow the local economy over big grocery stores. Consider Farm 2 Door as the complete business wheel as we help farmers connect, market, and deliver."
For more information, visit Farm 2 Door.com
Farm 2 Door provides a delivery map and detailed weekly order reports to help farmers make deliveries as easy as possible. The company also provides weekly financial detailed sales reports. With Farm 2 Door, farmers and vendors can set their minimum checkout amount, set their delivery distance or radius, and pick a day of the week to fulfill all orders.
Media Contact
Company Name: The Farm 2 Door
Contact Person: Seth Glenn
Email: Send Email
Phone: 408-440-6858
Country: United States
Website: TheFarm2Door.com