iServices LLC Releases New Blog That Details How To Upgrade to Windows 10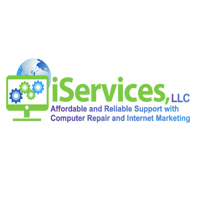 With Windows 7's end of life; January 14th, 2020, has finally arrived, many users of the operating system are wondering what happens to Windows 7. However, many others are looking for a way to update their rigs. The most ideal and go-to option, in this case, is a Windows 10 upgrade. To assist readers and users on how to make this switch, iServices, LLC recently released a blog that delves into this matter.
Their blog adequately details all the various tips and techniques users will need to follow to easily upgrade to Windows 10 from Windows 7. Their goal was to provide users with a handy guide that keeps their data and files safe. As Windows 10 is more advanced than its predecessor, it has increased the minimum requirements that not everyone will be able to meet. To ensure that readers are aware of just what these requirements are, iServices, LLC made sure to include them in their blog.
Furthermore, they added some other requirements that users should consider looking into for a smooth and simple upgrading process. Each step is labeled and mentioned with the right amount of detail. Thus, readers can easily grasp the required information without getting lost in the intricacies.
Many readers found the blog to be helpful and considered it a boon. With each passing day, Windows 7's end of life date draws closer. As such, taking quick action and upgrading while it is still possible is highly recommended. iServices, LLC stated that they felt obligated to release such a blog. Despite its archaic age, Windows 7 is still a very popularly run operating system. But with its end of life here, many of those users will undoubtedly require a new operating system to upgrade to. Thus, their blog aims at providing such people with an effective and easy experience.
About iServices, LLC:
iServices, LLC, is a one-stop-shop for first-rate computer repair services. They assist customers in a multitude of tasks. This includes laptop fixing, screen replacement, performance improving and fine-tuning, among others. They are primarily recognized by their fast, friendly and efficient services. Their goal is to provide local service that guarantees performance, speed, and efficiency. Residents of Newport and Bristol Counties of Rhode Island, Southern Massachusetts, and parts of Connecticut, consider iServices, LLC as their top priority whenever they are in need of computer-related assistance.
Media Contact
Company Name: IServices, LLC
Contact Person: Media Relations
Email: Send Email
Country: United States
Website: https://www.iservicesllc.com/