Chipy.io is helping businesses grow their online presence, without needing any technical expertise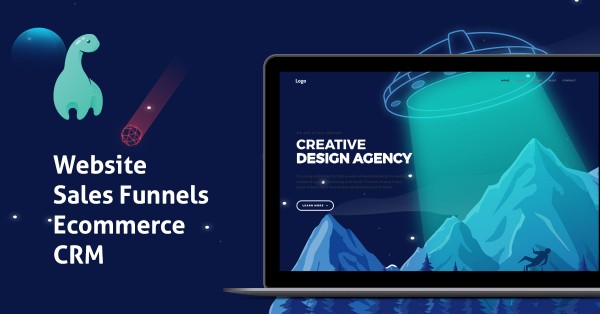 Chipy.io is a rapidly growing company that helps small to medium-sized businesses in growing their presence online. It helps the companies in deploying their web presence and sales funnels via one easy to use platform. It combines the best of major websites like ClickFunnels, SquareSpace, and Shopify in one platform, that is managed via an integrated CRM. Businesses can develop, deploy and grow their web presence faster with Chipy.io, without needing any technical expertise. This chart shows, how Chipy.io performs in comparison to ClickFunnels.
Chipy.io offers services like website development, Sales Funnels, e-commerce shops, Payment processor, and CRM. These services are best suited for budding entrepreneurs and small business owners looking to expand their business online without getting into complicated technical stuff. Using the Chipy.io platform, the users can add beautiful pre-made design blocks, pages, and funnels. They can pick one of their high-converting sales funnels or build their own flows, as per their requirement.
The A/B testing option enables users to see what converts best. Using this, they can track their sales and conversion rates. The user-friendly CRM interface can help the businesses in managing their customer contacts, leads, sales and members in a simple manner. Chipy.io provides a smooth Drag and Drop experience with professional pre-defined templates. The users can modify their pages in minutes with simple drag & drop that allows them to arrange elements and create margins simpler than ever.
Chipy.io is a game-changer when it comes to easy checkout process, which is critical for e-commerce businesses, as this is where most customers lose their interest in buying. A convenient checkout process that clearly shows the user the "next step" prompts customers to go ahead with their purchase. Chipy.io allows the users to create a fully customizable pitching area, one-step fully customizable checkout option and optional bump offers for upselling.
Chipy.io offers different packages based on different business requirements:
The Launch package for $35/month includes features like 20 pages, 1 Funnel,Up to 5 Store Products, Up to 5GB Storage, Custom Domain and Hosting and more. The Grow package priced at $75/month comes with additional features like unlimited storage, 20 Funnels, Priority support, Upto 120GB bandwidth, Subscriptions, 0% transaction fees and more. The Advance package is priced at $225 per month and comes with all the features of previous two packages in addition to, unlimited pages, funnels, store products, storage, website admins and website members. It supports upto 400Gb bandwidth and upto 10 websites.
More information can be found on Chipy.io.
Media Contact
Company Name: Chipy.io
Contact Person: Michael Spano
Email: Send Email
Country: United States
Website: chipy.io