A Guiding Light in Senior Years – Find the Right Burial Insurance Policy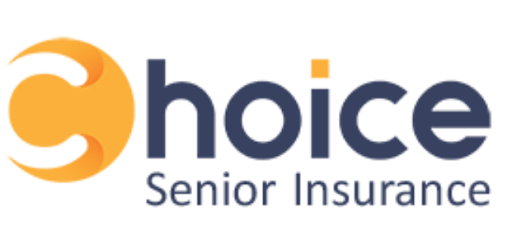 By design, humans don't like talking about death, as a result most people end up unprepared when this inevitability life event takes place. The sad bit is that fear and the consequential ill-preparedness result in too much heartache, leaving bills and the tough decisions to their loved ones when this shouldn't be the case.
23rd July, 2019 – Choice Senior Insurance understands and notes that fear is an inherent human feeling, but fear shouldn't be an excuse. Instead of fear, people are encouraged to take up protective and preparative policies because death is inevitable. And today, more than ever, death is no longer confined to the old and wrinkly. Young or old, investment in the right burial insurance policy is the best thing anyone could do.
According to the insurance experts at Choice Senior Insurance, Burial Insurance and the Final Expense Insurance are the types of insurance policies that fall in the Permanent Life Insurance Policy. The price of this insurance policy starts from $5,000 upwards, and it's available to individuals between the ages of 50 and 89. Under the terms of the policy, any money that's left over after the final expenses and the funeral cost is paid for is gifted to your loved ones. The death benefits of this policy are also guaranteed never to decrease – this is what the insurers call a level benefit.
In addition to these, this policy doesn't bear the uncertainty of insurance premiums going up months after application, and the insurance company doesn't cancel the policy because of declining health or age. And the icing on the cake is that the policy's tax benefit will be paid out to the named beneficiary, tax-free.
Choice Senior Insurance notes that one of the most common questions it receives is whether the policy covers individuals suffering which chronic illnesses. To allay fears and belief of this being another policy for the select few, the insurer notes that this policy gets approved even when dealing with a chronic illness. Some of the conditions that the insurer approves for the policy include diabetes, stroke, emphysema, heart attacks, cancer, depression, anxiety, obesity, epilepsy, and atrial fibrillation, among others.
Interested individuals can apply for the policy over the phone (voice used as signature), an agent could visit, or the policy could be sent via mail for signing and delivery back to the insurer.
Choice Senior Insurance is a leading insurance agency offering the best of burial expense and final expense insurance policies.
Media Contact
Company Name: Choice Senior Insurance
Contact Person: Chris M. Dominguez
Email: Send Email
Phone: 248-948-2981
Country: United States
Website: http://choiceseniorinsurance.com/